About Zenger Management, Inc.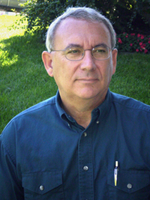 Rex Zenger, The Farmer's Advocate
Rex and Mitzi Zenger own and operate Zenger Management, Inc. from their home office in Manhattan, Kansas. Rex has a B.S. and M.S. in agriculture from Kansas State University and has worked over thirty years in agriculture production and providing agricultural education, farm business advice and services to farm families.

Zenger Management, Inc. was started in 2000 with the goal of being "the farmer's advocate" by providing unbiased marketing and business advice to grain producing families. Unbiased because Rex is neither a commodity broker nor a grain buyer. The personal, one-on-one consulting model limited how many farm families the business could serve to approximately fifty. The year-long program filled quickly. The annual renewal rate is above 95%.
Philosophy
"Production is king." Production is more important to farm profits than marketing. Good marketing is frosting on the cake . . . but production is the cake. A marketing program should help producers maximize returns by increasing the average price received and by freeing farmers to focus on what they like to do . . . produce.

Good grain marketing decisions are based on profitability with a respect for seasonal price history. Nobody can accurately predict future price action. So marketing plans target profitable price levels but also have "default dates" at which identified increments are marketed out of discipline.

Producers are more successful implementing a marketing plan when it is tailored to meet their personal circumstances. Marketing philosophy, risk tolerance, cash flow needs, farm storage, skill with marketing tools . . . each farm family's plan is as personal as their Christmas portrait.

The goal of grain marketing is to build equity through wise business decisions. Speculation is not part of a successful grain marketing plan.